Hammered Metal | Finely Crafted Copper and Silver
Ginkgo Ring, Copper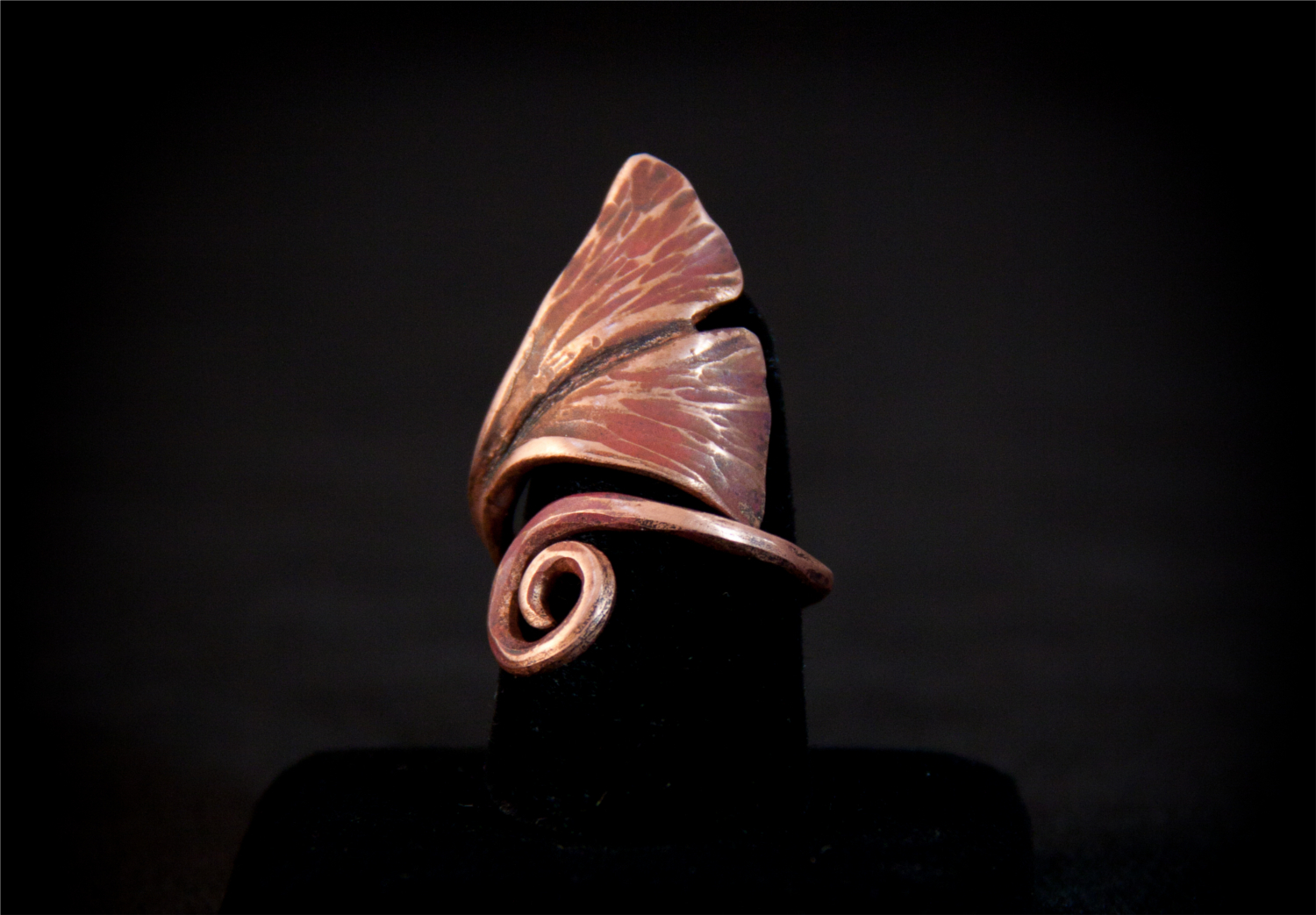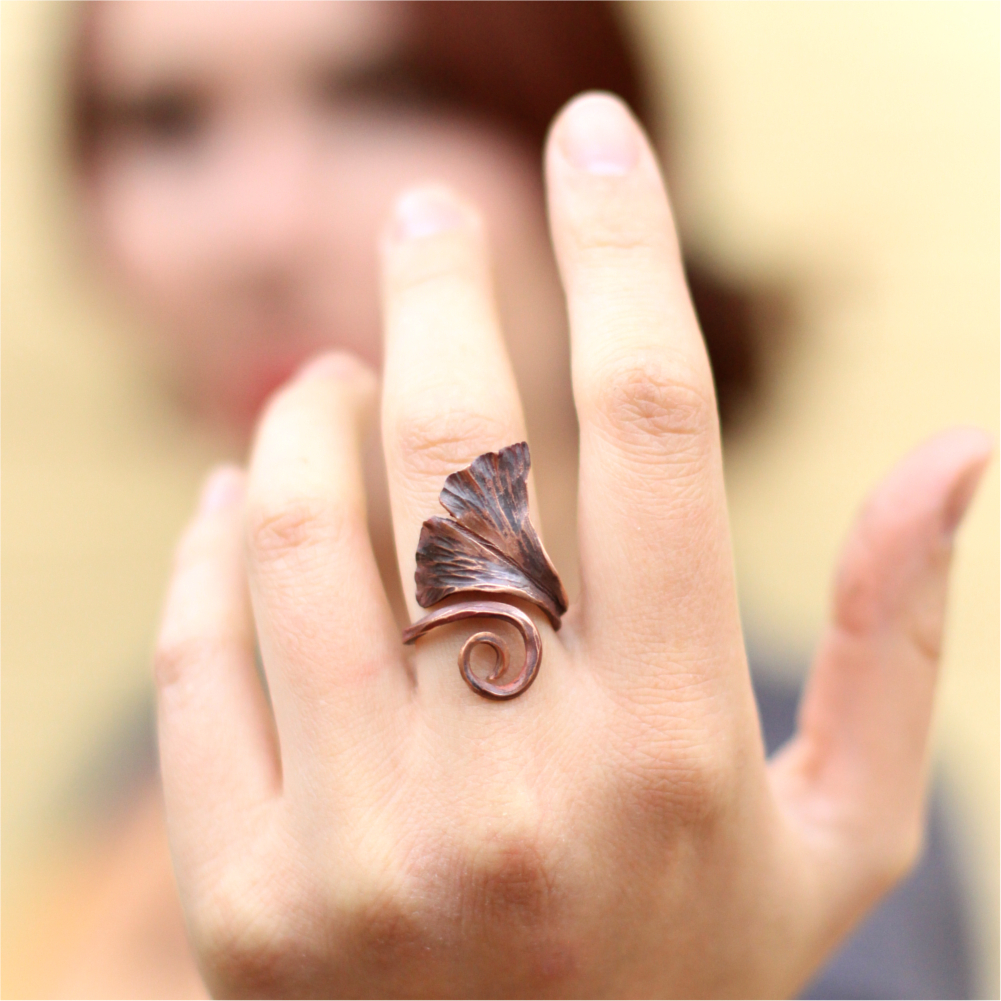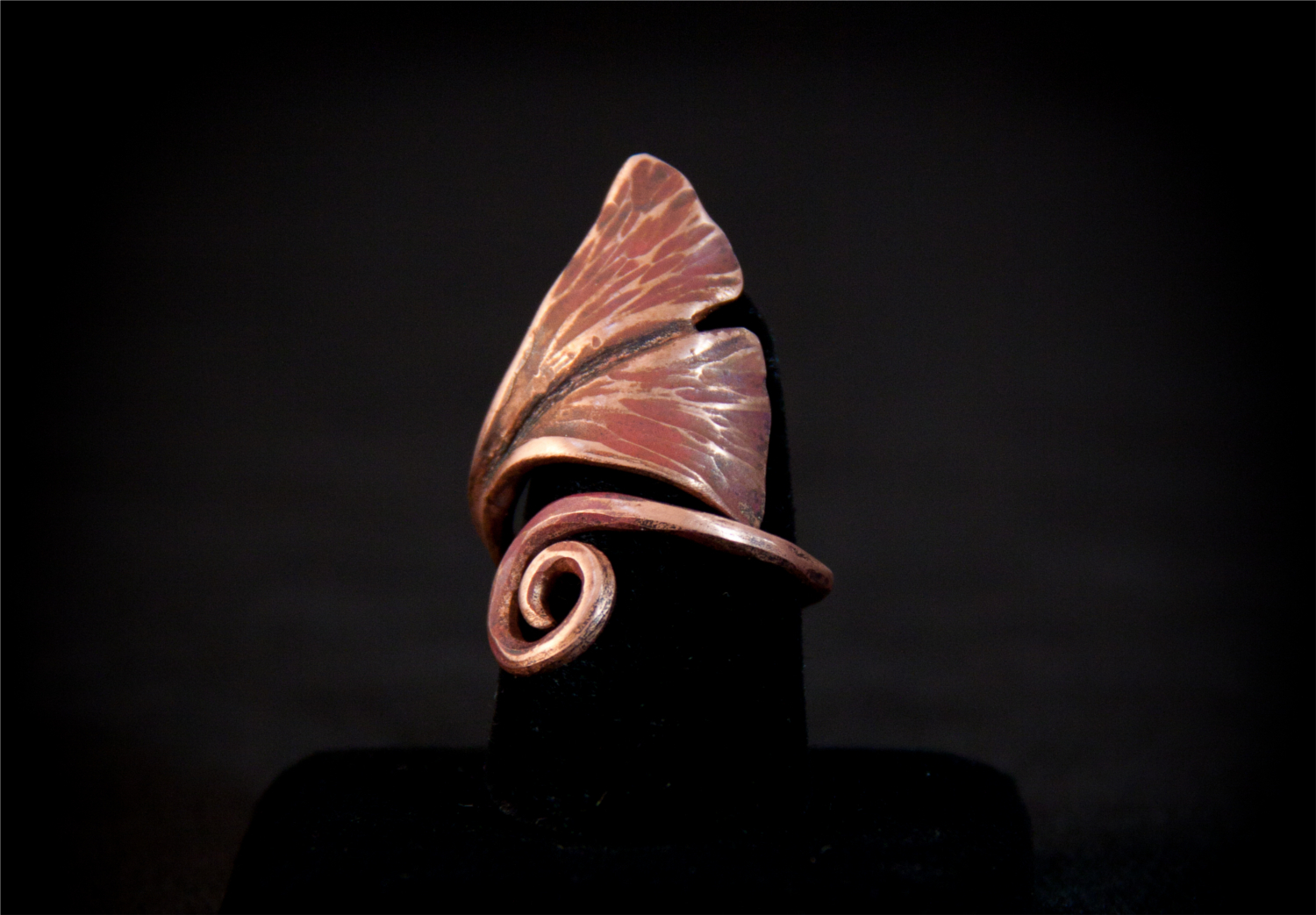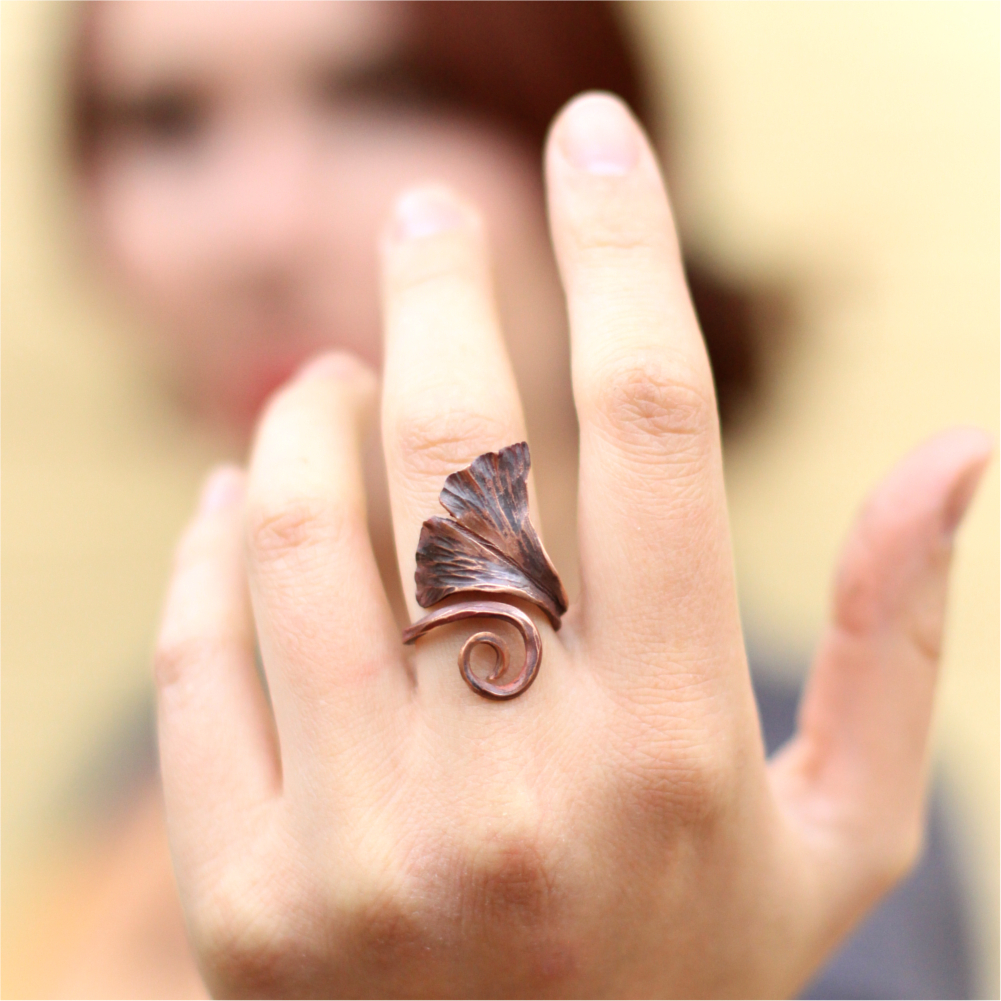 sold out
Ginkgo Ring, Copper
Love Ginkgo leaves? This graceful copper ring is a Ginkgo leaf that has been hand forged out of recycled copper plumbing pipe. This ring is forged as one whole piece so, that the leaf grows out of the ring band just as it would from the stem on a branch.

****NOTE: Most Ginkgo leaves you see in jewelry are cast. Forged Ginkgo leaves are not common, and because of the free-hand forging process, each Ginkgo is one-of-a-kind.****

The Ginkgo leaf is a symbol of everlasting memory. It is associated with resilience and aged wisdom. This is the perfect ring to gift to a cherished loved one, or to wear in order to better cherish yourself.

This listing is for a ring in the style of the ring pictured. It is approximately 1 1/8" at its widest point across the face of the ring (from the bottom of the spiral on the band to the tip of the leaf).

You will be prompted for your ring size when you place your order.